Our church's vision is threefold: exalt, evangelize, and edify. We EXALT Jesus Christ by unashamedly walking in obedience to God's Word. Exalting Christ is the cornerstone of all that we teach, preach, and live. We actively EVANGELIZE others in our community through weekly door to door evangelism, community events, and in our personal lives. We seek to EDIFY fellow believers through worshipping together, serving together, and regular times of fellowship. 
---
Mission Statement
Savannah River Baptist Church strives to have a local, regional, national, and global impact through sound Bible preaching and teaching, Christian education, active evangelism, and missions work around the world.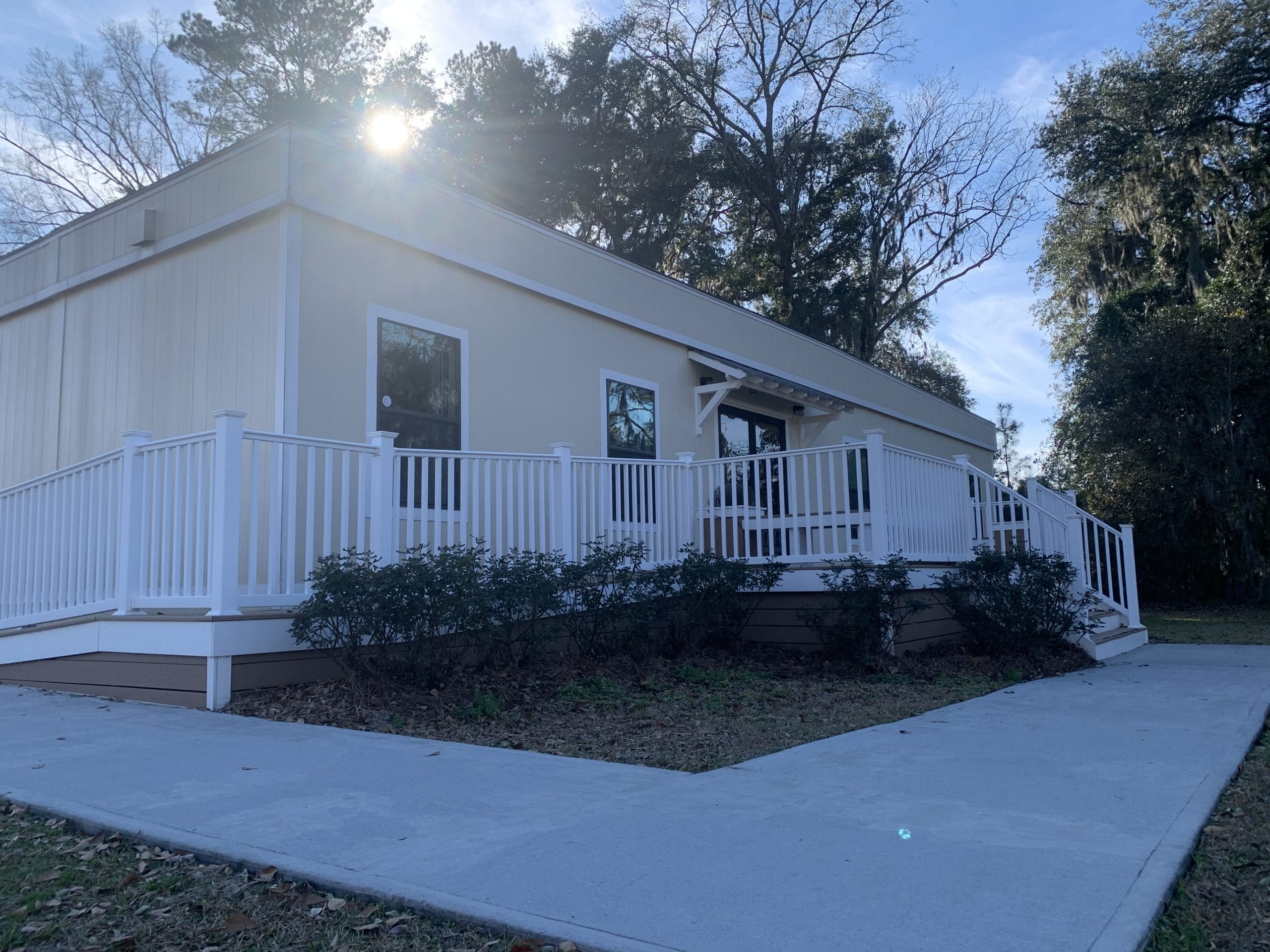 God placed a deep desire upon the heart of Pastor Dale and Rachel Montgomery to start a Bible-preaching church in the growing greater Savannah area. Our church held its first Sunday service August 8, 2010 in the Wingate Hotel banquet room in Port Wentworth, Georgia. We continued meeting in the same hotel on Sundays for the first six years. The midweek Bible study and prayer meeting was held in the living room of the Montgomery's townhouse. In 2014, God miraculously provided for the church to purchase 30.1 acres of land only a half mile from the Wingate Hotel. In 2016, the church purchased a new modular building to place on the land and we are now making plans to begin building a larger sanctuary to continue reaching more of our community for Christ.
Church Address

Savannah River Baptist Church
237 Monteith Rd. Port Wentworth, GA 31407

Email

info@savannahriverbaptist.com